Please find below some of the frequently asked questions relating to Vermont's medical cannabis program. If you do not see the information you are looking for, please email us - someone will be in touch.
What medical conditions qualify me for a medical card?
To qualify, a patient must be a Vermont resident who is suffering from a debilitating medical condition. The following medical conditions qualify as debilitating for Vermont residents:
Cancer
Multiple sclerosis
HIV or AIDS
Glaucoma
Crohn's disease
Parkinson's disease
Post-traumatic stress disorder

PTSD requires attestation that the patient is an active therapy client. This can be provided through the Mental Health Care Provider form, or by simply providing the contact information for your therapist.
Medical conditions that produce one or more of the following symptoms also may qualify: wasting syndrome, chronic pain, severe nausea, or seizures.
How long will it take to process my application?
You should hear back from us in writing within 30 days of receipt of a completed application. At that time, we'll let you know if your application has been approved or denied. If the application is approved, you will receive a registry identification card at the mailing address you provided with your application. Any other written correspondence will also be sent to your provided mailing address.
What are the photo requirements?
Initial applicants MUST submit a digital photo. Renewal applicants only need to submit a photo if his or her appearance has significantly changed.
The photo must be: 
In color
Reflect your current appearance (taken within the last 6 months)
A clear image of ONLY you
Full face-and-shoulder shot, squarely facing the camera (no sunglasses or hats)
Additional Tips 
Image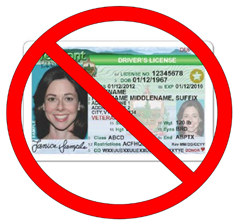 Do not scan your driver's license or another photo ID. The scanned image will not be of high enough quality to meet the requirements.
Do not submit a photo of a photo (just take a photo of yourself).
Submitting a Photo – To submit a photo, send an email to CCB.Med@vermont.gov with the following information: 
Subject Line: Application Photo
Include your date of birth with your first and last name in the body of the email
Attach your photo 
Upon receipt, medical program staff will respond confirming they've received your photo.
If you are unable to email a photo, a photo may mailed to the CCB offices (89 Main St, Montpelier, VT 05620-7001) on a compact disc.
How much does it cost?
There is a $50 non-refundable application fee for your ID card, to be included with each initial or renewal application. Checks and money orders must be made out to the Cannabis Control Board.
Who qualifies as a health care professional?
A health care professional is an individual licensed in Vermont to practice medicine. This includes physicians, osteopathic physicians, naturopathic physicians, PAs (physician assistants), and nurse practitioners. This definition also includes professionally licensed individuals under substantially equivalent positions in New Hampshire, Massachusetts, or New York.
For PTSD patients, please include an attestation that you are currently undergoing therapy for your condition, along with the contact information for your therapist.
I qualify as a health care professional under the medical cannabis program - what are my responsibilities?
The only responsibilities of a health care professional with regards to the provisions of the medical cannabis registry is to verify that the patient has a debilitating medical condition. A healthcare professional does not prescribe cannabis.
What is a registered caregiver, and is a patient required to have one?
A registered caregiver is a Vermont resident over the age of 21 who has agreed to undertake responsibility for managing the well-being of a registered patient with respect to the use of medical cannabis. A caregiver can go to the dispensary and receive deliveries for his or her patient and/or assist with cannabis cultivation. You are not required to have a caregiver under the medical program.
A registered patient may register as a caregiver for another registered patient, but may not register as their own caregiver.
Patients under 18 years of age may have two registered caregivers.
How do I obtain cannabis as a registered patient or caregiver?
A patient may obtain cannabis from a dispensary. They may also purchase seeds or clones to cultivate cannabis from a dispensary. More information on dispensaries may be found here.
A patient and their registered caregiver may posses not more than two mature marijuana plants, seven immature plants, and two ounces of usable cannabis.
Where do I find information on dispensaries?
More information on dispensaries, their locations, and how to file a complaint against a dispensary may be found on the medical dispensary webpage.