Board Members
 

Kyle Harris, Commissioner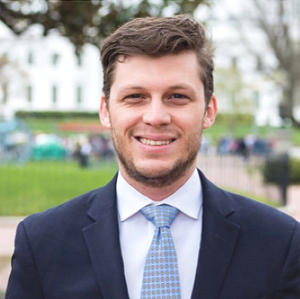 Kyle Harris comes to the Cannabis Control Board from the Vermont Agency of Agriculture, Food & Markets (VAAFM), where he worked in Agriculture Development focusing on Emerging Issues and Economic Development. His work focused on dairy innovation, maple initiatives, and hemp business development.  He was worked closely with Agency of Commerce & Community Development (ACCD) as a liaison between agencies to facilitate policy and economic discussion throughout Vermont's agricultural portfolio. Most recently, he aided in the development of Vermont's Agriculture and Food system Strategic Plan 2021-2030.
Previous to his role with VAAFM, Kyle served as the Associate Counsel for Environmental Affairs at the Corn Refiners Association in Washington, DC.  In that position he represented 14% of the US Corn Supply, focusing on improving the environmental footprint at both ends of the supply chain, from grower relations to growth in plant-based products and 21st century uses for agricultural feedstocks.  He has also spent time with Maryland's Office of the Attorney General for the Dept. of Natural Resources.
Harris has a B.A. from the College of Charleston in South Carolina, and J.D. and a Masters of Environmental Policy from Vermont Law School. He has a license to practice law in Maryland.  He lives in Roxbury with his wife Cate.
Julie Hulburd, Commissioner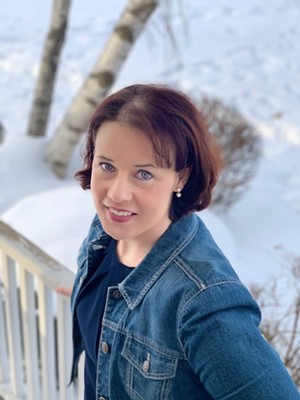 Julie Hulburd has 20 years of experience in human resources serving private, non-profit and public organizations, including 12 years in municipal government. In her last municipal government role, Julie worked closely with leadership on the city's diversity, equity, and inclusion goals.
Hulburd was appointed to the State Ethics Commission in 2018 and has served as its chair since 2019. She has also served as a member of her local parks and recreation advisory board, a justice of the peace and on the select board.
Hulburd has a B.A. from Northern Vermont University-Johnson. She also holds a Professional in Human Resources Certification from the Human Resources Certification Institute and is a Certified Professional with the Society for Human Resources Management. She regularly volunteers for the Vermont Brain Injury Association's Walk for Thought, at the local Night to Shine event and the Miss Vermont Scholarship Organization.
James Pepper, Chair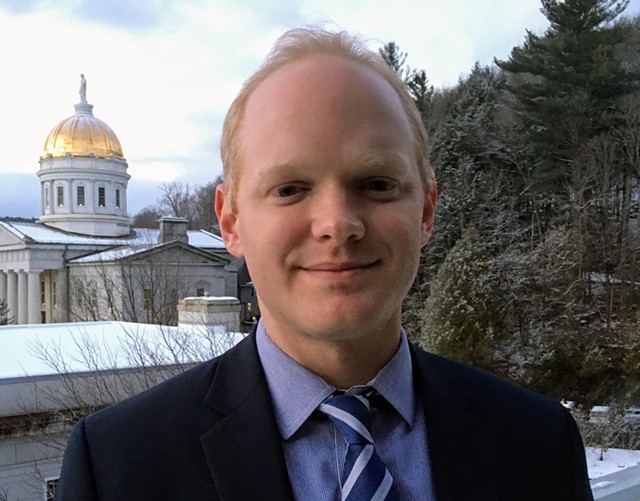 James Pepper currently chairs the Cannabis Control Board. Prior to joining the Board, Pepper served as a Deputy State's Attorney for the Department of State's Attorneys and Sheriffs. In this role, he advocated for and helped implement many of the criminal justice reform initiatives of the past five years, including expanding expungement eligibility and automatic expungement for cannabis convictions, Justice Reinvestment, bail reform, use of force standards for law enforcement officers, and raising the age of juvenile jurisdiction. He helped to create systemic and sustained change in Vermont through his work on the Racial Disparities in the Criminal and Juvenile Justice System Advisory Panel, the CHINS Reform Advisory Panel, the Juvenile Justice Advisory Panel, the Act 148 Working Group, the Marijuana Advisory Committee, and the Sentencing Commission. Pepper also worked for Governor Peter Shumlin as Director of Intergovernmental Affairs and Senior Policy Advisor. In this capacity, he developed the statutory framework of S.241 (2016), the first cannabis tax and regulate bill to pass either chamber of the Vermont legislature.
Pepper received his B.A. in Political Science from Johns Hopkins University and his J.D. from Vermont Law School. He met his wife Aly while working for the Democratic National Committee in Washington, D.C. After deciding they wanted to relocate to the best place in the world to raise a family, Pepper and Aly moved back to her home state of Vermont where they currently live with their twin boys Beau and Wesley.
Staff
Dominique Acilio, Licensing Specialist
Dominique is a New Jersey native who frequents Vermont often. She has a bachelors degree in Environmental Science from Stockton University. After exploring the environmental science field- she landed a job as a trimmer at a Medical Marijuana Dispensary in New Jersey. She worked her way up through the industry to be a cultivator and has helped renovate cultivation facilities.
She is a cannabis enthusiast and has worked in the Commercial Cannabis industry since 2017 in both New Jersey and Vermont. She has a wide range of knowledge in all aspects of cannabis growth and regulations.
Dominique spends her free time exploring new locations with her husband, Steve. She enjoys long walks with her dog, Dakota and relaxation time with her cat, Luna.
Melissa Andersen, Administrative Services Coordinator, Medical Cannabis Program
Meredith Bullock, Program Technician, Medical Cannabis Program
Brynn Hare, Executive Director
Brynn is an experienced legislative and civil litigation attorney with expertise in criminal and juvenile justice, constitutional law, public health and safety, and police reform.  Prior to joining the Board as Executive Director, Brynn served as Legislative Counsel with the Vermont Office of Legislative Counsel, working most frequently on criminal and juvenile legal system reform legislation. 
Prior to arriving in Vermont, she litigated patent, trademark, and complex civil cases with the New York office of Ropes & Gray, LLP.
She is a graduate of Mount Holyoke College and Fordham University School of Law, and when she's not working she is almost always riding her horses.   
Kimberley Lashua, Director of Operations
Kimberley joined the Cannabis Control Board in August 2021.  She has eight years of regulatory experience with the Natural Resources Board (NRB). In her role as Business Director, she was responsible for NRB's budget, operations, and supervision of the administrative staff.
Prior to her role with the NRB, Kimberley was the founding Executive Director for Just Basics, Inc.  As Executive Director for a new non-profit, she worked with the Board to establish the entity from the ground up. She also worked for a number of years in the private insurance sector, in Houston Texas. 
She enjoys year-round gardening in her high tunnel, cooking and spending time at her family's cottage.  She lives in East Calais with her partner Bill.
Nellie Marvel, Outreach and Administration Manager
Nellie serves as Outreach and Administration Manager for the Board, and joins the staff from a history working in the legislative branch, and as an external environmental policy advocate. Most recently, Nellie served as committee clerk to the Senate Committee on Health and Welfare within the Vermont legislature. Prior to that, she worked as a legislative fellow in the U.S. House of Representatives, where she managed the rural issues portfolio for the Congressional Progressive Caucus.
Outside of her legislative experience, Nellie led the fundraising department at the Vermont Public Interest Research Group, raising money from small- and large-dollar donors for the state's largest environmental and consumer-protection advocacy organization.
Nellie holds a B.A. from the University of Massachusetts Amherst, and an M.S. in Environmental Studies, concentrating in Advocacy for Social Justice and Sustainability from Antioch University New England. She lives in Barre Town with her husband and son.  
Outside of work, Nellie can be found picking up new crafting hobbies, and pretending to be better at gardening than she is.
 

Alexis Pless, Licensing Specialist

A proud California native and Vermont transplant, Alexis comes from a behavioral health background, previously working to oversee two of Indiana's adult 1915(i) Medicaid programs with the state's Division of Mental Health and Addiction.  In her time at DMHA she often worked with the division and its parent agency on diversity, equity, and inclusion (DEI) initiatives which fostered a passion for the intersection of DEI and public health policy.
 
In 2018, she obtained a B.A. from Indiana University-Purdue University Indianapolis in Psychology with a minor in Sociology, concentrating in sexuality, gender, and topics pertaining to DEI.  During her time at IUPUI, Alexis worked as a Program Assistant for the Office of Health and Wellness Promotion working alongside the campus' Sexual Assault Prevention, Intervention, and Response Director to facilitate the Peer Educator program, provide trainings and education to on-campus sororities and fraternities, and research interpersonal violence and related topics to develop programming.
 
Alexis spends her off-time singing made up songs with her partner about and to their cat, Smokey (who is rarely appreciative of their lyrical efforts) and watching documentaries about obscure topics that will never be useful to her.
David Scherr, General Counsel
David brings a decade of government and public service to his role as general counsel. Before joining the Cannabis Control Board, he served as an Assistant Attorney General and Co-Chief of the Community Justice Division in the Vermont Attorney General's Office, where he was responsible for policy matters related to criminal justice. The reform measures he advanced in that position included increasing the utilization of restorative justice alternatives to criminal punishment, expanding access to expungement of criminal records, and reducing the use of cash bail. Prior to his time with the Attorney General's Office, David was at a small law firm where he worked almost exclusively as a contract public defender, serving as appointed counsel to indigent criminal defendants around the state. A graduate of Amherst College and Columbia Law School, he began his career at a corporate law firm in Burlington, Vermont, after serving as a law clerk to Chief Justice Mary Mullarkey of the Colorado Supreme Court. Outside the office David enjoys camping, hiking, and the Vermont outdoors. He also currently serves on the Board of Fern Hill, a nonprofit housing community for low-income or disabled adults.
Lindsey Wells, Marijuana Program Administrator, Medical Cannabis Program
Lindsey was born and raised at the foot of Mount Mansfield. Her parents have owned and operated a mom-and-pop store in Vermont for close to 40 years. By the age of 16 years old, Lindsey was managing her local food shelf and received the Governor's Awards for Outstanding Community Service for her exemplary volunteer work. She went on to receive her Bachelor of Science degree in business administration from Norwich University. She has an extensive work history with state and federal regulations.
Lindsey began her career with the State of Vermont with Environmental Health at the Vermont Department of Health. After close to a decade working with various programs within Environmental Health, she transferred to the Policy Unit at the Department of Vermont Health Access. In 2012, Lindsey accepted a position with the Department of Public Safety as the Marijuana Program Administrator managing the Vermont Medical Cannabis Registry. In this position she was responsible for overseeing and performing assessments of Vermont's five registered dispensaries, as well as overseeing Registry's the application process for patients and caregivers. Her responsibilities also included working on legislative amendments, updating the rules governing the program, and facilitating the implementation of various statutory changes.