Board Members
 

Kyle Harris, Commissioner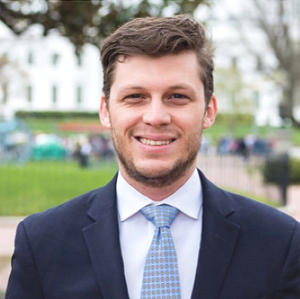 Kyle Harris comes to the Cannabis Control Board from the Vermont Agency of Agriculture, Food & Markets (VAAFM), where he worked in Agriculture Development focusing on Emerging Issues and Economic Development. His work focused on dairy innovation, maple initiatives, and hemp business development.  He was worked closely with Agency of Commerce & Community Development (ACCD) as a liaison between agencies to facilitate policy and economic discussion throughout Vermont's agricultural portfolio. Most recently, he aided in the development of Vermont's Agriculture and Food system Strategic Plan 2021-2030.
Previous to his role with VAAFM, Kyle served as the Associate Counsel for Environmental Affairs at the Corn Refiners Association in Washington, DC.  In that position he represented 14% of the US Corn Supply, focusing on improving the environmental footprint at both ends of the supply chain, from grower relations to growth in plant-based products and 21st century uses for agricultural feedstocks.  He has also spent time with Maryland's Office of the Attorney General for the Dept. of Natural Resources.
Harris has a B.A. from the College of Charleston in South Carolina, and J.D. and a Masters of Environmental Policy from Vermont Law School. He has a license to practice law in Maryland.  He lives in Roxbury with his wife Cate.
Julie Hulburd, Commissioner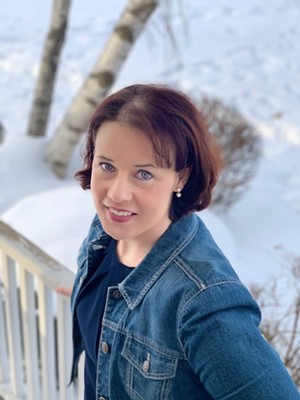 Julie Hulburd has 20 years of experience in human resources serving private, non-profit and public organizations, including 12 years in municipal government. In her last municipal government role, Julie worked closely with leadership on the city's diversity, equity, and inclusion goals.
Hulburd was appointed to the State Ethics Commission in 2018 and has served as its chair since 2019. She has also served as a member of her local parks and recreation advisory board, a justice of the peace and on the select board.
Hulburd has a B.A. from Northern Vermont University-Johnson. She also holds a Professional in Human Resources Certification from the Human Resources Certification Institute and is a Certified Professional with the Society for Human Resources Management. She is an active volunteer in her community.
James Pepper, Chair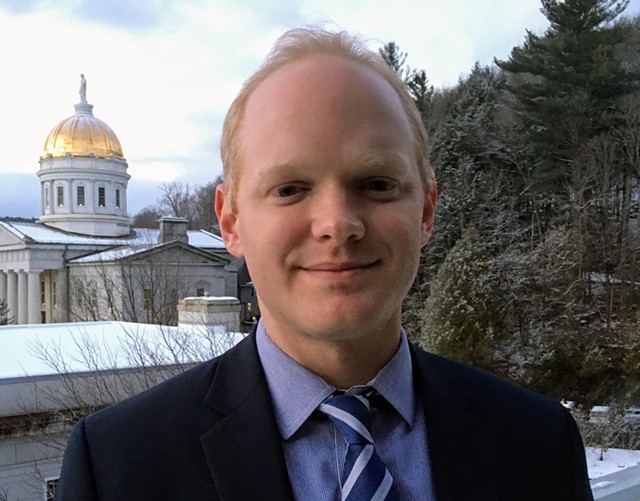 James Pepper currently chairs the Cannabis Control Board. Prior to joining the Board, Pepper served as a Deputy State's Attorney for the Department of State's Attorneys and Sheriffs. In this role, he advocated for and helped implement many of the criminal justice reform initiatives of the past five years, including expanding expungement eligibility and automatic expungement for cannabis convictions, Justice Reinvestment, bail reform, use of force standards for law enforcement officers, and raising the age of juvenile jurisdiction. He helped to create systemic and sustained change in Vermont through his work on the Racial Disparities in the Criminal and Juvenile Justice System Advisory Panel, the CHINS Reform Advisory Panel, the Juvenile Justice Advisory Panel, the Act 148 Working Group, the Marijuana Advisory Committee, and the Sentencing Commission. Pepper also worked for Governor Peter Shumlin as Director of Intergovernmental Affairs and Senior Policy Advisor. In this capacity, he developed the statutory framework of S.241 (2016), the first cannabis tax and regulate bill to pass either chamber of the Vermont legislature.
Pepper received his B.A. in Political Science from Johns Hopkins University and his J.D. from Vermont Law School. He met his wife Aly while working for the Democratic National Committee in Washington, D.C. After deciding they wanted to relocate to the best place in the world to raise a family, Pepper and Aly moved back to her home state of Vermont where they currently live with their twin boys Beau and Wesley.
Staff
Executive Team
Brynn Hare, Executive Director
Brynn joined the Cannabis Control Board as Executive Director in 2021, at the Board's inception.  She is an experienced legislative and civil litigation attorney with expertise in criminal and juvenile justice, constitutional law, public health and safety, and police reform. Prior to joining the Board, Brynn served as Legislative Counsel with the Vermont Office of Legislative Counsel, working most frequently on legislation involving criminal and juvenile legal system reform, child protection, and abortion protections. Her work was instrumental in instituting Justice Reinvestment in the state of Vermont, expanding expungement eligibility, reforming the state system of child protection, raising the age of juvenile jurisdiction, amending the statewide standard for law enforcement use of force, and enshrining the right to reproductive liberty in the state constitution.
Prior to arriving in Vermont, she litigated patent, trademark, and complex civil cases with the New York office of Ropes & Gray, LLP.
She is a graduate of Mount Holyoke College and Fordham University School of Law.
Gabriel Gilman, General Counsel
Gabe joined the CCB in 2023, bringing eleven years of regulatory experience at Vermont's Office of Professional Regulation.  At OPR, he litigated administrative hearings and appeals as a prosecutor before becoming the agency's general counsel. In the latter role, Gabe managed the legal affairs of fifty distinct regulatory programs governing approximately 80,000 licensees. He designed regulatory antitrust reforms, led sunrise reviews of licensing legislation, helped to simplify administrative rules through standard of care-based regulation, and designed and implemented programs to reduce barriers to entering the professions, including by expanding experience-based paths to licensure, establishing a system for recognizing professional training attained outside the United States, and coordinating Vermont's entry into interstate licensing compacts.  He provided counsel to the boards of pharmacy, nursing, osteopathic physicians & surgeons, veterinary medicine, and engineering, among others.   
Earlier in his career, Gabe was privileged to serve as Legislative Fellow to the chair of the New York State Senate Health Committee; trial court law clerk in Washington, Caledonia, Lamoille, and Orleans counties; and Chittenden County deputy state's attorney. He is a graduate of the University of New Hampshire and the State University of New York at Buffalo School of Law. Gabe lives in the Mad River Valley with his family and a preposterously attentive Australian Cattle Dog.
Operations Team
Olga Fitch, Director of Operations
Olga comes to the Cannabis Control Board from the private sector. She brings to the Board her extensive experience in Program Management and Human Resources. Prior to joining the CCB, she worked as an Administrative Director at a nationwide organization that ran grassroots organizing campaigns. In that role, she developed key operational processes and oversaw the work of the administrative department needed to support the organization's progressive agendas and initiatives across multiple states.  Before that, she worked as an Operations Manager on renewable projects across Vermont.
 
Olga holds a B.A. from Northern Vermont University and a M.A. in Diplomacy with a concentration in Global Commerce from the Norwich University. 
She lives in the Montpelier with her husband and two young daughters. She enjoys taking family trips, road biking, downhill skiing and, most importantly, rooting for her kids at all of their sporting events.
Karen Schifferle, Financial Manager
Karen joined the Cannabis Control Board in early 2023. She brings 9 years of experience in various financial roles with the State of Vermont, most recently serving as Financial Manager for the Department of Forests Parks and Recreation. She holds a Bachelor's of Science from Cornell University's College of Agriculture and Life Sciences. In her spare time she can be found hiking the Green and White mountains, gardening, or drinking tea while working through her most recent library haul.
Nellie Marvel, Outreach and Education Manager
Nellie serves as Outreach and Education Manager for the Board, and joins the staff from a history working in the legislative branch, and as an external environmental policy advocate. Most recently, Nellie served as committee clerk to the Senate Committee on Health and Welfare within the Vermont legislature. Prior to that, she worked as a legislative fellow in the U.S. House of Representatives, where she managed the rural issues portfolio for the Congressional Progressive Caucus.
Outside of her legislative experience, Nellie led the fundraising department at the Vermont Public Interest Research Group, raising money from small- and large-dollar donors for the state's largest environmental and consumer-protection advocacy organization.
Nellie holds a B.A. from the University of Massachusetts Amherst, and an M.S. in Environmental Studies, concentrating in Advocacy for Social Justice and Sustainability from Antioch University New England.
Outside of work, Nellie can be found picking up new crafting hobbies, and pretending to be better at gardening than she is. She lives in Washington County with her husband and son.
Compliance Team
Contact: CCB.Compliance@vermont.gov 802-828-1010 ext. 5
Cary Giguere, Compliance Director
Cary comes to Vermont's Cannabis Control Board with almost 30 years of regulatory experience at Vermont's Agency of Agriculture. He is leaving the Agency as the Director of the Public Health, Agricultural Resource Management Division Director. That time was spent developing and managing agricultural programs to protect human & environmental health while ensuring compliance with state and federal regulations. This included oversight and expertise in all technical, financial, policy and legal aspects of the Division. Directing laboratory work in pesticides, hemp, apiculture, entomology, animal feed and fertilizers. Developing and implement the Cannabis Quality Control Laboratory Certification within the Hemp Program as required by legislation. Addressing potency and contaminants for hemp and hemp-based products. Representing the Agency on the Vermont Agriculture and Environmental Laboratory Governance Board. Examining and evaluating pesticide-based studies and other chemical information to produce written reviews with a focus on the impacts to human health and the environment and to direct state risk management decisions. Some recent studies included: inter-laboratory comparisons of hemp potency, analysis of packaged and raw honey to assess potential impacts to human health and identifying potential misuse of pesticides and monitoring of surface waters for agricultural pesticides.
 
Previously he has been very active representing the Agency in the Vermont legislature and also on numerous national associations representing the state on Feed, Fertilizer, Pesticide and Hemp policy decisions on the National level.
Cary lives in Northfield Vermont with his wife where they have raised three daughters and in their spare time jointly operate a small sugaring operation.
Compliance Agents
Andrew Chevrefils, Compliance Agent

Christine Motyka, Compliance Agent

Denise McCarty, Compliance Agent

Duane Tomlin, Compliance Agent

Lawrence "Chipper" Sullivan, Compliance Agent

Michael DiTomasso, Compliance Agent
Licensing Team
Contact: CCB.Applications@vermont.gov 802-828-1010 ext. 1
Kimberley Lashua, Director of Licensing
Kimberley joined the Cannabis Control Board in August 2021.  She has eight years of regulatory experience with the Natural Resources Board (NRB). In her role as Business Director, she was responsible for NRB's budget, operations, and supervision of the administrative staff.
Prior to her role with the NRB, Kimberley was the founding Executive Director for Just Basics, Inc.  As Executive Director for a new non-profit, she worked with the Board to establish the entity from the ground up. She also worked for a number of years in the private insurance sector, in Houston Texas. 
She enjoys year-round gardening in her high tunnel, cooking and spending time at her family's cottage.  She lives in East Calais with her partner Bill.
Melissa Andersen, Deputy Licensing Director
Adult-Use Licensing Agents
Dominique Acilio, Licensing Agent

Kelsi Alger, Licensing Agent

Heather Munzberg-Edson, Licensing Agent
Medical Licensing Agents
Contact: CCB.Med@vermont.gov 802-828-1010 ext. 2
Isabel Senter, Medical Program Coordinator

Preya Holland, Medical Program Technician